Dallas Skin Specialist | Patient Resources
Have you tried a handful of treatments to finally get rid of your acne, only to be left with troublesome acne scars? With the help of Dr. George Wooming, you can get rid of those imperfections too! Bellafill® is an FDA-approved dermal filler that helps to get rid of moderate to severe acne scars and smile lines. Keep reading to learn about the treatment, benefits, and answer the question of "how long does Bellafill last."
If There's a Will, There's a Fill
If you're ready to finally have clear skin and get rid of facial blemishes, Bellafill® is the way to do it! Bellafill® is the only FDA-approved dermal filler on the market specifically created to treat facial imperfections like scarring for patients over 21 years. This injectable treatment will fade scarring by raising the surrounding skin and fostering new collagen growth. This method restores rather than just covering up, therefore creating more natural-looking results.
How Long Does Bellafill Last?
Not only does Bellafill® produce superior natural-looking results, it is also the best option for long-term results. Unlike other tedious solutions, Bellafill® patients will see visible improvement after just one treatment. You can enjoy your results as soon as you walk out of the office! After four months, the collagen tissue matrix and blood vessels that promote long-term production of collagen should be properly formed. Lasting up to five years, you won't have to return year after year for more injections.
The Best Choice
After learning the answer to "how long does Bellafill last", you might be curious how it competes with other fillers in the market. Although there are several different fillers on the market that treat facial wrinkles, deep folds, and other imperfections, Bellafill® is the only filler that specifically targets acne scarring. Bellafill® injections last much longer than other hyaluronic acid fillers often dissolve within a few months, making It the most cost-effective option.
Do you think that Bellafill® is the right option for you? Book an appointment with Dr. George your Bellafill® Dallas expert, to go over your personal medical profile and history. Dr. George is one of the most experienced, respected dermatologists in the Dallas area, and he would love to help you enjoy beautiful, healthy skin!
Are you ready to get your hair back? Put away all your supplements, shampoos, and scalp massagers, and try out platelet rich plasma for hair loss (PRP Therapy.) This treatment is one of the most effective ways to regrow hair for both men and women! If you're wanting to prevent more hair loss, or get back some lusciousness to your locks without hair transplants or ineffective natural solutions, you should consider visiting Knox Dermatology for PRP Therapy.
Hair Loss Causes
Did you know that nearly 56 million Americans experience a form of hair loss at some point in their lives? Although the reasons may vary, aging, certain vitamin deficiencies, dramatic weight loss, or pattern baldness are some of the many common contributors to hair loss. No matter what the root problem of your hair loss is, it can be discouraging to experience and can be a serious hit on your self-esteem.
PRP Therapy Procedure
Platelet rich plasma for hair loss is a treatment that stops hair loss from worsening and induces regrowth and thickening of hair follicles. Although PRP therapy is not a treatment option for those already bald, it is a great option for those suffering from other hair loss causes. The treatment is non-invasive, and actually is a product of the patient's own blood. The first step in the procedure is having a minimal amount of blood drawn. Then, the blood is put in a machine that spins it and separates platelets that contain growth factors. Next, the PRP is injected into the scalp to stimulate hair growth. But, don't worry, you will be put under topical anesthesia so you won't feel any pain!
The Non-Invasive Option
PRP therapy is not only non-invasive, but also convenient. The treatment only takes four sessions, spaced out amongst four consecutive months. Not to mention, each treatment only takes about an hour and a half start to finish. PRP therapy is the preferred treatment for those wanting quick, effective results without an invasive procedure.
Why Knox Dermatology
Dr. George Wooming is proud to be one of the first physicians to offer PRP therapy in the Dallas-Fort Worth metroplex. Through his experience, he has helped men and women regain confidence and make thinning hair and bald spots history! If you are ready to regain your confidence and hair, but aren't wanting to undergo an expensive surgery that involves using hair from others, contact the office today. For more information on platelet rich plasma for hair loss, check out this video featured on Good Morning America.

Did you know that 80% of adults have incorrectly identified their skin type? Skin Type Solutions not only correctly identifies your skin type, but compiles the perfect regimen to manage and treat your skin concerns.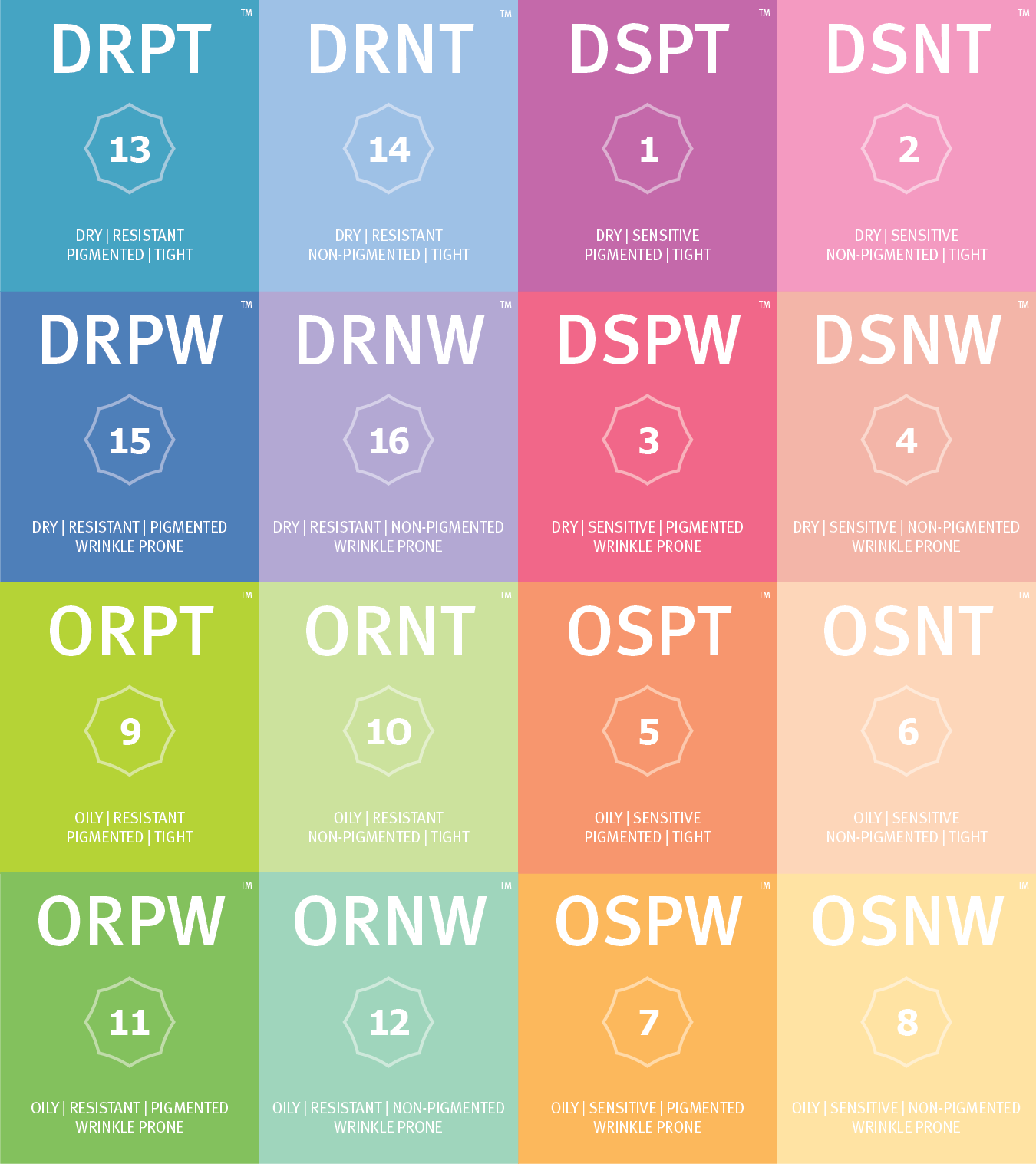 Knox Dermatology provides this customizable, scientifically derived formula, developed by a world-wide network of dermatologists to revolutionize your skin care routine. By scheduling an appointment with Dr. Wooming, we will be able to create your personal skin type profile to better explain to you why your skin is acting in a particular way. Once your Skin Type Solutions profile is completed, we will be able to guide you to choose the skin care products best suited for your needs. The Skin Type Solutions system can also provide you with updates about new skin care products on the cusp of entering the market, dietary and lifestyle advice to benefit your skin type for everyday life and seasonal occurrences, as well as breaking developments on cosmetic procedures.
The unparalleled options that Skin Type Solutions can provide is only available through physician referral. Stop guessing what your skin needs, make your appointment today with Dr. Wooming by calling 972-661-5476 or request an appointment online.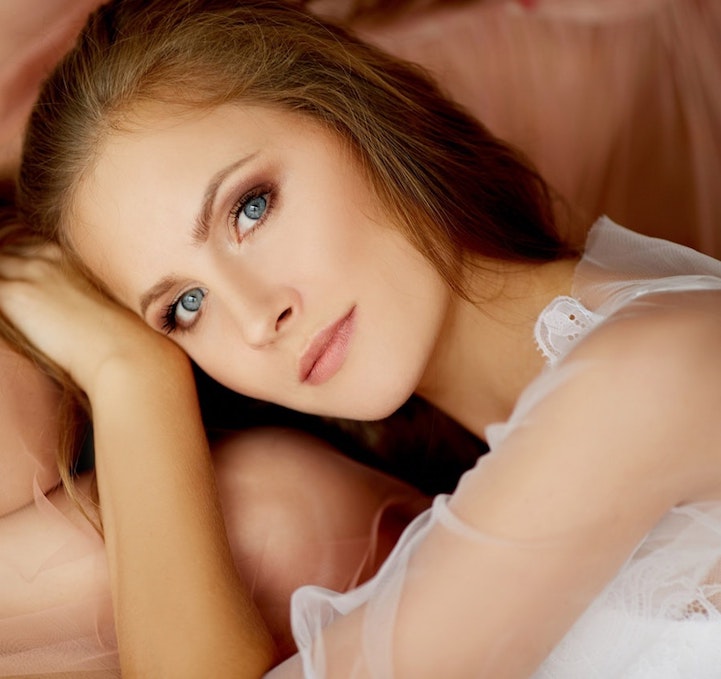 All of your favorite celebrities and socialites are on board with the hottest skin care treatment, micro-needling. Everyone from Jennifer Aniston to Kim Kardashian believe in micro-needling to reduce brown spots and wrinkles. Brad Pitt has even gotten in on the trend to reduce scarring. Micro-needling also has been known to treat stretch marks. While the treatment itself looks very intimidating, one of the major pros is that there is zero downtime! Read below to find out what other benefits come from Dallas micro-needling treatments:
Saying So Long to Your Biggest Skin Worries
Wrinkles, pigmentation, enlarged pores, rosacea, stretch marks and several types of scarring (burn, acne and surgical) can be unsightly and lower your confidence – especially when they are on your face. In addition to these skin issues, Dallas micro-needling treatments can also be used to treat Alopecia.
Boost Your Confidence with Your Own Collagen
For patients not quite ready to use fillers, Dallas micro-needling treatments can provide your complexion with smoother, younger looking skin and lips. This happens when tiny micro-needles penetrate the surface of a concentrated area to trigger the skin to heal itself, thus stimulating the production of collagen and giving it a more youthful, plumper appearance.
Almost Zero Down Time
Get in and get on with your day! The only down side to Dallas micro-needling treatments is slight redness immediately following the procedure. On average, the redness will go away completely within 24 hours. This of course will depend on the size of the needles used and the depth of the puncture.
Ready to put Dallas micro-needling treatments to the test? Make your appointment today with Dr. Wooming by calling 972-661-5476 or request an appointment online. 
May is Skin Cancer Awareness Month and we think the best way to celebrate is to give our patients insight into skin cancer risk factors. More people will be diagnosed with skin cancer this year than all other cancers combined. Being aware of the main risk factors and trying to prevent them from developing into skin cancer is the first part of the battle.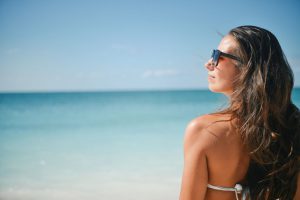 Age
Aged skin is more prone to skin cancer due to past exposure to UV rays. This is especially common in the current older generation that did not receive as much education on the importance of using sunscreen when working or playing outdoors.
Gender
Men are twice as likely to develop skin cancer than women. This is thought to be due to a majority of males not understanding and, in turn, ignoring the importance of using skin care products especially those containing SPF.
Skin Types
Fair skinned individuals are more likely to develop skin cancer. People with moles are more likely to develop melanoma.
Medical History
Your personal and family medical history also plays a part within skin cancer risk factors. Whether you or a family member have been previously diagnosed with skin cancer, you are more likely to be diagnosed or re-diagnosed.
Medical conditions such as xeroderma pigmentosum, basal cell nevus syndrome and human papilloma virus can also put an individual at a higher risk of developing skin cancer.
In addition to these risk factors, people with previous radiation exposure or that have undergone psoriasis treatment have a higher likelihood of developing the cancer upon the exposed area.
Lifestyle
Smokers tend to have a high risk of developing skin cancer.
Tanning bed users are at a very high risk of developing skin cancer. The use of tanning beds is such a risk, that states have gone to such lengths as to ban the use of tanning beds under a certain age.
Have you scheduled your annual skin cancer screening? Make your appointment today for your screening and to discuss these skin cancer risk factors with Dr. Wooming by calling 972-661-5476 or request an appointment online.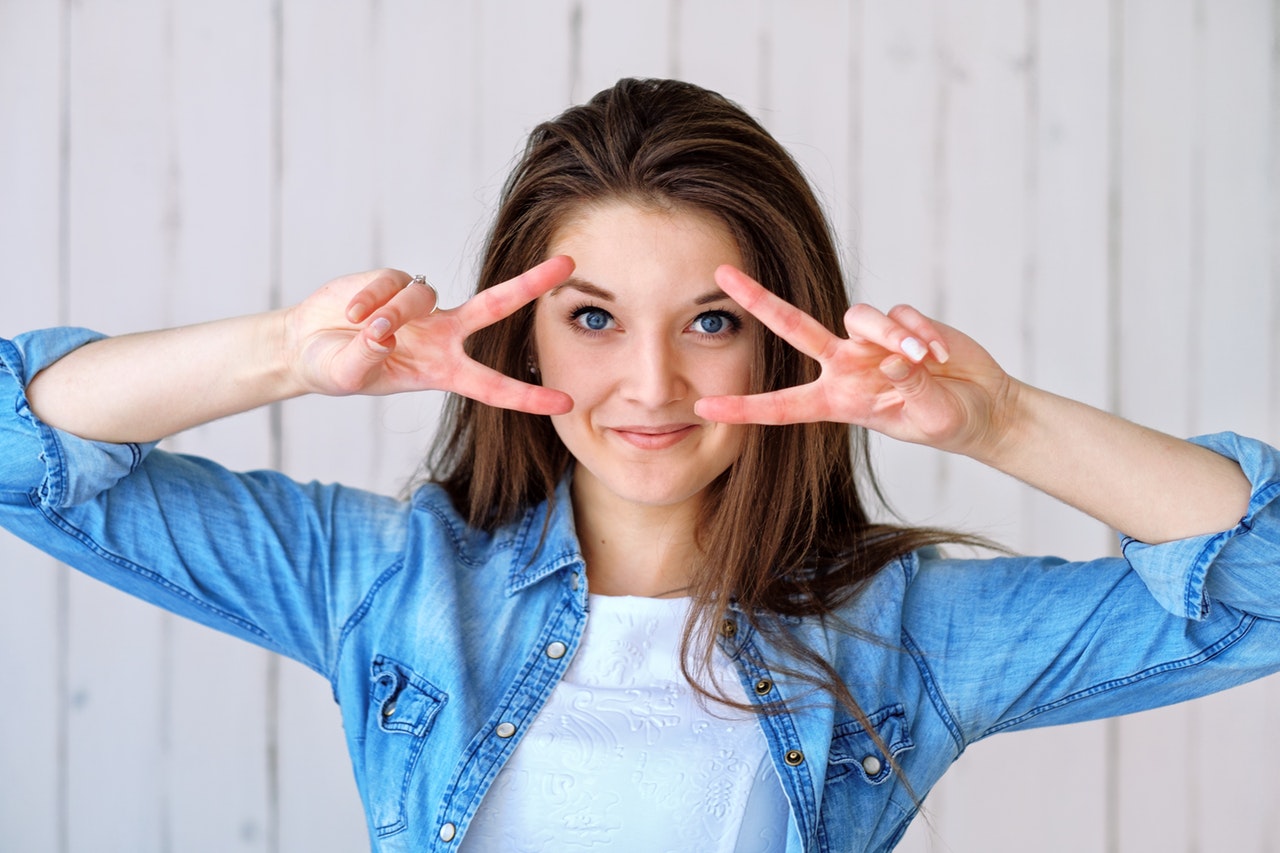 Botox Injections, or onabotulinumtoxin A injections, is the unrivaled treatment to improve the appearance of moderate and severe frown lines and crow's feet in adults. The minimally invasive injections contain trace amounts of a highly purified botulinum toxin protein refined from the bacterium, Clostridium botulinum. Botox is the #1 tried and true cosmetic injectable in the world. It's no wonder that the cosmetic treatment is being used by millennials for preventative maintenance. This practice has many local people asking if they are too young for Botox Injections in Dallas.
Starting Botox in your 20's and 30's
While it may not seem as if you're "old enough" to start worrying about wrinkles and frown lines, it has become a common practice within the millennial generation to start considering their future needs. Preventative Botox is often compared to having the oil changed in your vehicle. You would rather not wait until your car breaks down to have it repaired. Why wait for your wrinkles to set in and need a much more invasive facelift? According to most dermatologists it's best to start Botox injections when the lines and wrinkles start to "stick around."
The Benefits of an Early Start
 Making the choice to use Botox injections in a preventative manner has been known to provide better results than those that choose to start the procedure once frown lines and wrinkles become more prevalent. This is accomplished when the muscles where wrinkles would normally appear are injected with the treatment and thus prevent the contractions from ever being able to form.
Are you considering preventative Botox injections in Dallas? Schedule an appointment for a consultation with Dr. Wooming by calling 972-661-5476 or request an appointment online.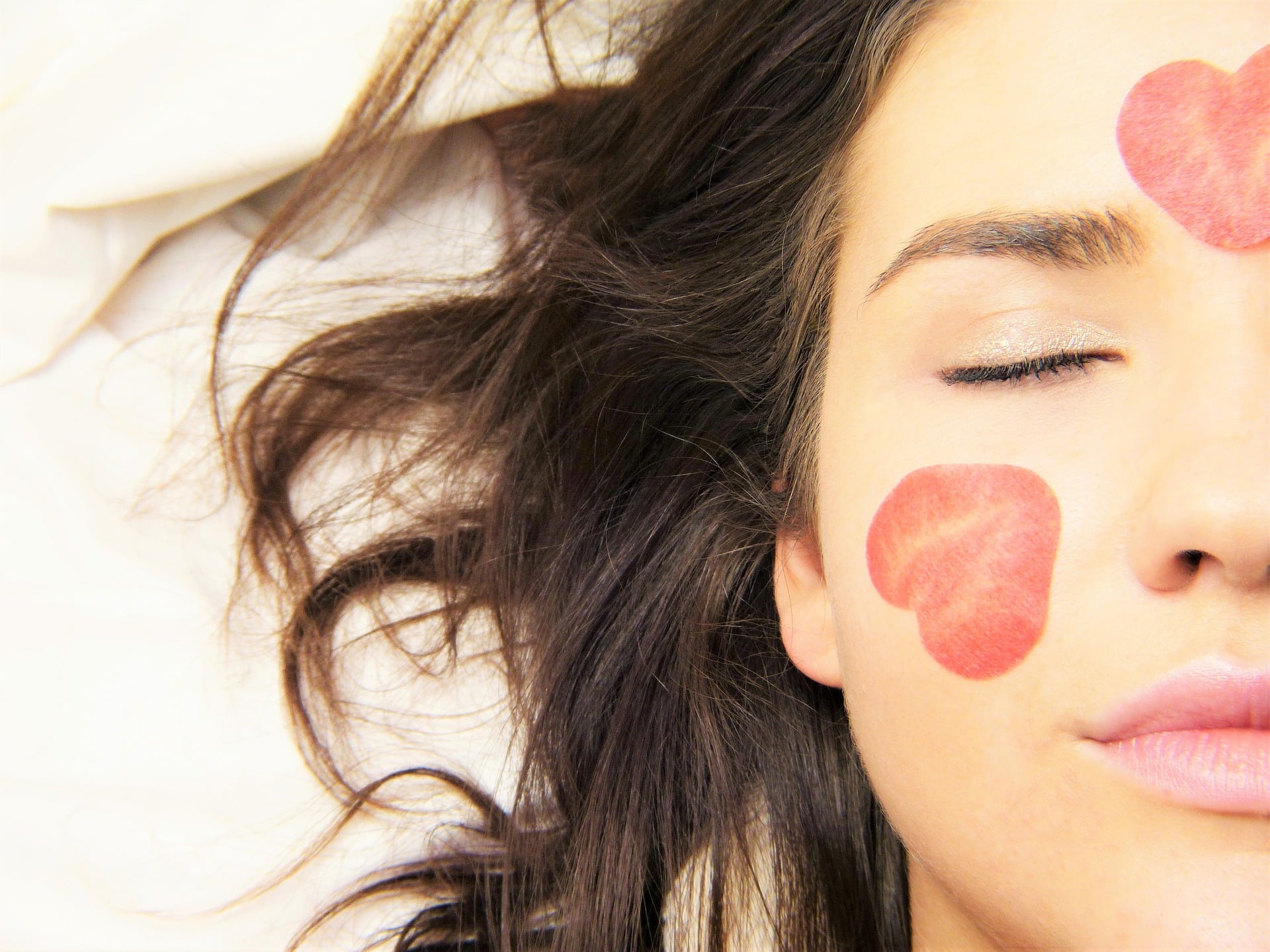 Acne has to be one of the most frustrating and annoying problems that some of us will face in our lifetimes. It is right up there with mosquitos and sensitive smoke detectors. There are several known causes of acne: hormones, bacteria, clogged hair follicles, and excessive oil production. Let's debunk the top 5 acne myths that you may have come across during the struggle to find out why the acne monster cursed you.
MYTH: Acne only affects teenagers
Wouldn't it be great if this were true!? You would turn 20, and BAM no more acne! Some people never grow out of their acne. A study published by the Journal of the American Academy of Dermatology found that that 50% of women between 20 and 29 years old, 35% of women between 30 and 39 years old, and 26% of women between 40 and 49 reported having acne. Also, due to the fact that this is most likely in response to a hormonal imbalance, adult acne is much more likely to affect women.
MYTH: The stronger the acne-fighting product, the better
Living by the philosophy, "The burn means its working" doesn't apply to acne treatments. Benzoyl peroxide and salicylic acid are, no doubt, the kings of the acne aisle, but too high of a concentration of either of these can cause serious irritation to your skin.
MYTH: Blackheads are dirt stuck in your pores
A blackhead is actually an amalgamation of excess oil, skin debris and protein stuck in your pores. They are caused when your skin cells do not reproduce fast enough to push out the excess material and form a buildup. Dermatologists recommend a retinoid to combat blackheads.
MYTH: Tanning will make my acne disappear
Whether by the pool or in the tanning bed, this is a big no-no! Sunlight will in fact reduce inflammation in your body, but will also break down the body's collagen. This will cause your skin to age quickly. Not to mention the harmful UV rays that you will no doubt be absorbing through both methods that could in turn cause a trip to the dermatologist for skin cancer treatments.
MYTH: Washing your face more frequently will get rid of acne
There is no known correlation between hygiene and the development of acne. Dermatologist recommend gently washing the face with a mild cleanser no more than twice per day. Washing any more frequently can cause irritation and dryness. This will cause the skin to create excess sebum which may further clog pores and cause even more acne.
If your acne has gotten to the point where you can no longer manage it on your own, connect with us today! Schedule an appointment with Dr. Wooming by calling 972-661-5476 or request an appointment online. 
The weather outside might be cold, dry, and uncomfortable, but in no way does that mean your skin has to be. Here are some helpful tips from Dallas dermatologist George Wooming to avoid winter dry skin and help keep your skin healthy during the colder months.
1. It's not the heat, it's the humidity.
Consider purchasing a humidifier for your home. Increasing the moisture levels of the air can help give your skin a break from the brutal dry air outside.
2. Take shorter, colder showers.
Those twenty-minute showers with scalding hot water are damaging your skin more than you know. Turn that knob towards the colder spectrum and spend less time underneath the shower head. After your shower, lightly pat your skin rather than roughly toweling yourself dry.
3. Ditch your old shampoo.
Regular shampoos and conditioners can strip your hair and skin of essential oils, leaving them dryer than before the shower. Try products that are gentler on your skin and scalp.
4. Don't forget to moisturize.
After your shower, while your skin is still a little damp, moisturize to replace what the dry air steals away from you. Use an over-the-counter product like Cetaphil or Eucerin, or consider a more natural alternative such as coconut oil.
5. Lather up.
Yes, it is colder outside, but the sun still projects those harmful UV rays year round. Don't forget to apply sunscreen if you are going to spend prolonged periods of time outdoors.
6. Bundle up.
Stay warm and protect your skin when venturing out into the cold. Invest in a pair of gloves and a scarf.
7. Avoid scratchy materials.
Underneath your layers, stick to softer fabrics like cotton and avoid materials like polyester and wool that are notorious for irritating skin.
8. Stay healthy.
You should be doing this all year round, but in the winter, make sure to get your flu vaccine and continue eating healthy. Make sure to eat plenty of vegetables, increase your omega-3 intake, and stray away from overconsumption of sugars and processed foods. Don't forget to drink water and stay hydrated!
9. Pucker up.
Of course, don't forget to keep a tube of chapstick with you, and if your lips do get chapped and flaky, brush off the extra skin with a toothbrush.
1o. Don't forget to relax.
Dry skin is often a symptom of stress, and with the holidays approaching, stress levels can be expected to rise. Try to find time to relax, whether that means meditating for a few minutes a day, picking up yoga, going on a jog, or spending time with your family and friends.
11. Seek a specialist!
Last, and definitely not least, if your dry skin seems like it's never going to recover, consider seeking the help of a dermatologist. Please contact Knox Dermatology for an appointment with Dr. George Wooming today! We are here to help your skin reach its full potential.
To our loyal patients,
By now, you have probably noticed some changes happening with Dr. Wooming's practice. Not only did we move, but we also rebranded! You will see that our practice is now called Knox Dermatology, which has been reflected on our website and within our logo following our relocation.
With our move to the Knox District, we have decided to make some changes, but we are still the same practice and the same team! We are excited for this new transition, and you can look forward to seeing more additions to our website and in our practice offerings in the near future!
Of course, if you have any questions about our relocation or rebranding, please contact us!
We look forward to continuing to treat your dermatological needs in our new office!
Sincerely,
Dr. Wooming and the team at Knox Dermatology
What is Acne and Where Does it Come From?
Do you suffer from acne on your face, neck, upper arms, shoulders, or back? Acne is the most common skin condition in the United States and annually affects up to 50 million people each year. Acne is not only identified by the itchy red pimples that appear on the areas of the body mentioned above during puberty for an adolescent teenager, but also in the forms of blackheads, whiteheads, nodules, and cysts that can affect any person in any age range. Different factors may be responsible for acne that include but are not limited to: hereditary reasons, hormones, stress, and overactive oil glands that clog pores. Bacteria on the surface of the skin are usually the primary source from which various forms of acne derive. Due to its prevalence, acne is a bit of a double edged sword in that it can cause physical and psychological problems in permanent scarring or poor self-image. Because it is so commonplace, it has been heavily researched, especially by Dr. Wooming, your Dallas dermatologist, which has resulted in treatment and prevention plans for those affected by acne.
Acne Treatment and Prevention
There are several methods and guidelines for acne treatment. One of the most important rules is remembering that scrubbing harder while washing, scratching, or popping acne will only cause the affected area to become more irritated than it already is. Using products such as toners, exfoliants, and astringents should be avoided and replaced with oil-free cosmetics, lotions, and other toiletries. There are many variations of treatment depending on the severity and type of acne you have. Dr. Wooming, your Dallas dermatologist, can determine which treatments are best suited for you. Always use medications and products as instructed with patience as medications may take several weeks to complete their course. Acne affects every individual independently so it is imperative to contact your Dallas dermatologist for a proper diagnosis and prevention strategy in order to keep your skin as clean and healthy as possible.