Your Options for Hair Loss from a Hair Restoration Dallas Expert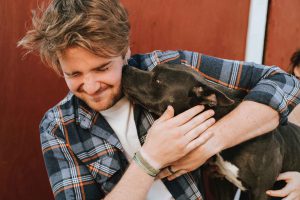 Everyone loses hair, but when bald spots or extreme thinning become noticeable, it can be cause for concern. Hair loss occurs for many reasons, the most common including genetics, stress, disease, or medication. Both women and men suffer from hair loss taking a toll on their confidence. Keep reading to discover your options for hair loss straight from a hair restoration Dallas expert.
Hair Restoration Options
When you think of hair restoration, the first thing that may come to mind is "hair transplants." However, there are several options to combat hair loss that you could try.
There are a few options available for hair restoration, including:
Hair transplants
Topical solutions like Rogaine
Shampoos
Oral medication like Propecia
PRP Therapy
While all of these options may have positive effects, our hair restoration Dallas expert recommends PRP Therapy. It is the easiest way to stop hair loss without transplants or surgery. As a non-invasive procedure, PRP Therapy assists in the efforts to regrow your own hair and regain your confidence.
How Does PRP Therapy Work?
 PRP Therapy as a treatment for hair restoration is a simple and convenient procedure. A very small amount of blood is drawn and put through a centrifugation process. This process separates the hair growth proteins from the rest of the blood as platelet rich plasma or PRP. The plasma is injected into the patient's scalp to stimulate and promote new cell growth resulting in the regrowth of your hair.  After injection, the platelets break down and release the growth proteins which is vital in hair growing back. Unlike hair transplants, PRP therapy is non-invasive and allows the patient to return to normal activities immediately after.
Dr. George Wooming is a hair restoration Dallas expert offering years of experience. Contact Knox Dermatology to schedule your appointment and get your confidence back!