Dermatologist in Dallas Tx | Cosmetic Dermatology Blogs
The only thing more frustrating than dealing with stubborn acne are the scars left behind long after your breakouts are gone. Fortunately, there is a treatment option that will get rid of those facial blemishes. Knox Dermatology offers Bellafill for acne scars, the only FDA-approved dermal filler on the market.
What is Bellafill for acne scars?
Bellafill® is a dermal filler designed to treat moderate to severe, atrophic, facial acne scars that appear on your cheeks. The injectable treatment must be administered in-office by a healthcare professional, and is considered to be non-invasive. Bellafill® effectively keeps acne scars away for up to five years, and provides natural-looking results that are immediately noticeable.
How does it work?
The combination of collagen and PMMA (polymethylmethacrylate) beads raise the acne scars to the same level of the surrounding skin, therefore adding volume and fading imperfections. In addition, Bellafill® increases the production of collagen over time to provide continued restoration for long-term results.
Bellafill® vs other fillers
There are several dermal fillers on the market that treat facial wrinkles and deep folds, but Bellafill® is the only filler that is approved by the FDA to treat acne scarring. If you're considering treatment to minimize wrinkles and not acne scarring, there are more options to choose from. However, Bellafill® injections last longer than other fillers which tend to dissolve quicker. If you choose Bellafill® for treatment, you will be visiting your provider less often and will save more money overall.
Is Bellafill® for you?
Dr. George Wooming will provide the best Bellafill® Dallas has to offer, but that does not mean the treatment is for everyone. If you still have active acne, are under the age of 21, or have a bovine collagen allergy the treatment is not recommended for you. Your Dallas skin specialist will need to go over your personal medical profile and history to determine if Bellafill® is the right treatment option for your skin.
If you have questions and would like to learn more about using Bellafill for acne scars, please call our office today. You can book an appointment for the best Bellafill® treatment in Dallas by filling out a request form.
Damaged skin is not healthy skin, simple as that. When you don't take proactive measures to keep your skin protected from the sun, you run the risk of developing issues later on. Keep reading to learn why and how to protect skin from sun damage.
Why You Should Protect Skin from Sun Damage
When you protect your skin from sun damage, you decrease the chance of forming skin cancer and other skin issues. Skin cancer affects people of all ages, especially people over the age of fifty. Not just one type of skin cancer exists; there are three main types, including:
Squamous cell carcinoma
Basal cell carcinoma
Melanoma
Melanoma is the most aggressive type of skin cancer, but if caught early it can be treated. However, you may not even need to have treatment if you make the small effort to protect your skin every day.
How to Keep your Skin Healthy
A few simple, daily steps make the difference between healthy, glowing skin and damaged, dull skin. First, always apply a sunscreen to your face, neck, hands and other exposed areas of your body. Using a sunscreen, and reapplying if you swim or exercise, is the simplest way to avoid uneven skin tone and skin cancers. Second, wear clothing that covers your skin. A physical barrier, like a long-sleeved shirt, adds another layer of protection along with sunscreen. If you live in a climate with high temperatures, select fabrics that are light and airy, but don't let sun seep in. Lastly, limit your time spent sitting or standing in direct sunlight. By staying in the shade while you are outdoors, you reduce the amount of exposure your skin gets.
Knox Dermatology is proud to offer the best sunscreens to protect skin from sun damage. Dr. George is an expert in diagnosing and treating skin cancer. If you find yourself in need of a skin check or have a concerning spot, contact us to schedule your appointment or stock up on sunscreen!
Looking for a way to make your skin look brighter, smoother, and younger without injectables or invasive procedures? Check out microneedling, a form of collagen induction therapy. Keep reading to learn how microneedling for acne scars, wrinkles, enlarged pores works to help you reach your skin care goals.
What is microneedling?
Microneedling is a skin rejuvenation treatment that uses small needles to puncture the skin and cause trauma. A topical anesthetic is applied first, so the treatment is nearly painless. Because of the trauma, the skin repairs itself and increases the amount of collagen and healing factors. This results in smoother, brighter, and more even-toned looking skin.
What are some reasons for microneedling?
Dermatologists use microneedling for several different reasons because of its ability to promote younger and smoother looking skin. These reasons include:
Acne scars
Wrinkles
Aging
Pigmentation
Stretch marks
Rosacea
Loose skin
Enlarged pores
Dark spots
Burns
As you can tell, microneedling offers treatment for so many common skin conditions. One of the more common conditions remedied with microneedling is acne scarring.
Does microneedling for acne scars work well?
Microneedling works to encourage the production of collagen and elastin, resulting in smoother, younger looking skin. Collagen is one of the most common proteins in the skin and makes up a lot of the connective tissue. Elastin is another protein that works alongside collagen and its purpose is in its name: it gives the skin elasticity to keep the skin firm, tight, and wrinkle-free. Because the amount of these two proteins increases, acne-scars on the skin become less noticeable.
Wondering if microneedling is a good option for you and your goals? Contact Knox Dermatology to schedule your consultation. Dr. George Wooming will discuss with you if you could benefit from microneedling and suggest any other treatments to help you hit your goals.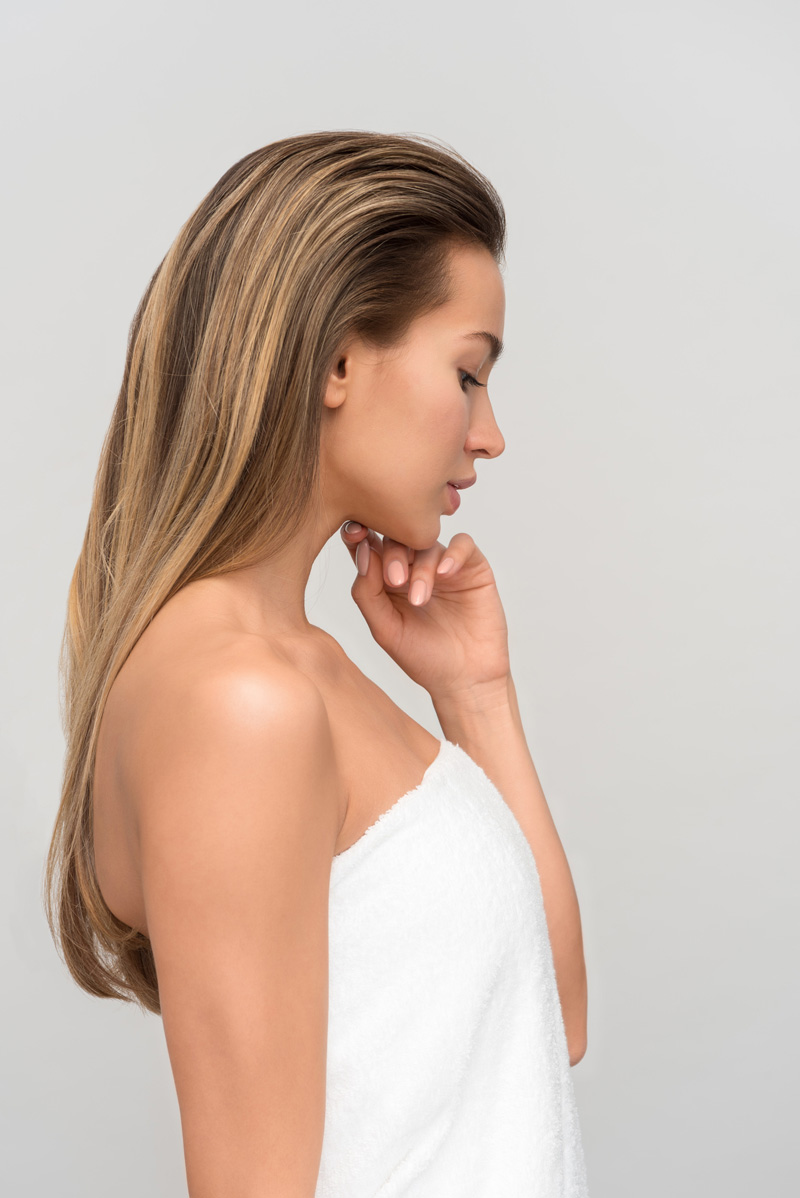 When you look in the mirror, or open the front camera on your phone, are you bothered by the way your chin looks? According to a 2015 survey, a double chin affects 67% of people. But, there is a fix to this issue. Keep reading to learn about how the injection to get rid of double chin fat works to help you be confident in your chin.
How does fat under the chin form?
Fat under the chin, also known as submental fullness, happens for several different reasons. Some of these reasons can be addressed by diet and exercise, while others need help from an injectable treatment. Here are the most common reasons for double chin fat:
While weight gain is a cause of double chin that can be helped by diet and exercise, genetics and aging need a different kind of help. That's where Kybella comes in.
What is Kybella?
Kybella is an injection to get rid of double chin fat by improving your profile and destroying fat cells under the chin. The active ingredient is synthetic deoxycholic acid, a naturally occurring molecule in the body that helps breakdown the absorption of dietary fat. This treatment is tailored to you and your aesthetic goals, so you can decide exactly what your chin looks like. If you are bothered by the appearance of your double chin, Kybella may be right for you.
Why Kybella Works
As an injection to get rid of double chin fat, Kybella works by destroying the fat cells underneath your chin. After these cells are destroyed, they are no longer able to store or accumulate fat. Because they cannot store fat, the appearance of a double chin goes away forever.
If the appearance of your double chin bothers you, make an appointment with us to see if Kybella is right for you. We will tailor the treatment to your wants and goals, making sure you are as confident as possible after. Contact Knox Dermatology today!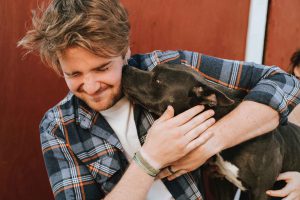 Everyone loses hair, but when bald spots or extreme thinning become noticeable, it can be cause for concern. Hair loss occurs for many reasons, the most common including genetics, stress, disease, or medication. Both women and men suffer from hair loss taking a toll on their confidence. Keep reading to discover your options for hair loss straight from a hair restoration Dallas expert.
Hair Restoration Options
When you think of hair restoration, the first thing that may come to mind is "hair transplants." However, there are several options to combat hair loss that you could try.
There are a few options available for hair restoration, including:
Hair transplants
Topical solutions like Rogaine
Shampoos
Oral medication like Propecia
PRP Therapy
While all of these options may have positive effects, our hair restoration Dallas expert recommends PRP Therapy. It is the easiest way to stop hair loss without transplants or surgery. As a non-invasive procedure, PRP Therapy assists in the efforts to regrow your own hair and regain your confidence.
How Does PRP Therapy Work?
 PRP Therapy as a treatment for hair restoration is a simple and convenient procedure. A very small amount of blood is drawn and put through a centrifugation process. This process separates the hair growth proteins from the rest of the blood as platelet rich plasma or PRP. The plasma is injected into the patient's scalp to stimulate and promote new cell growth resulting in the regrowth of your hair.  After injection, the platelets break down and release the growth proteins which is vital in hair growing back. Unlike hair transplants, PRP therapy is non-invasive and allows the patient to return to normal activities immediately after.
Dr. George Wooming is a hair restoration Dallas expert offering years of experience. Contact Knox Dermatology to schedule your appointment and get your confidence back!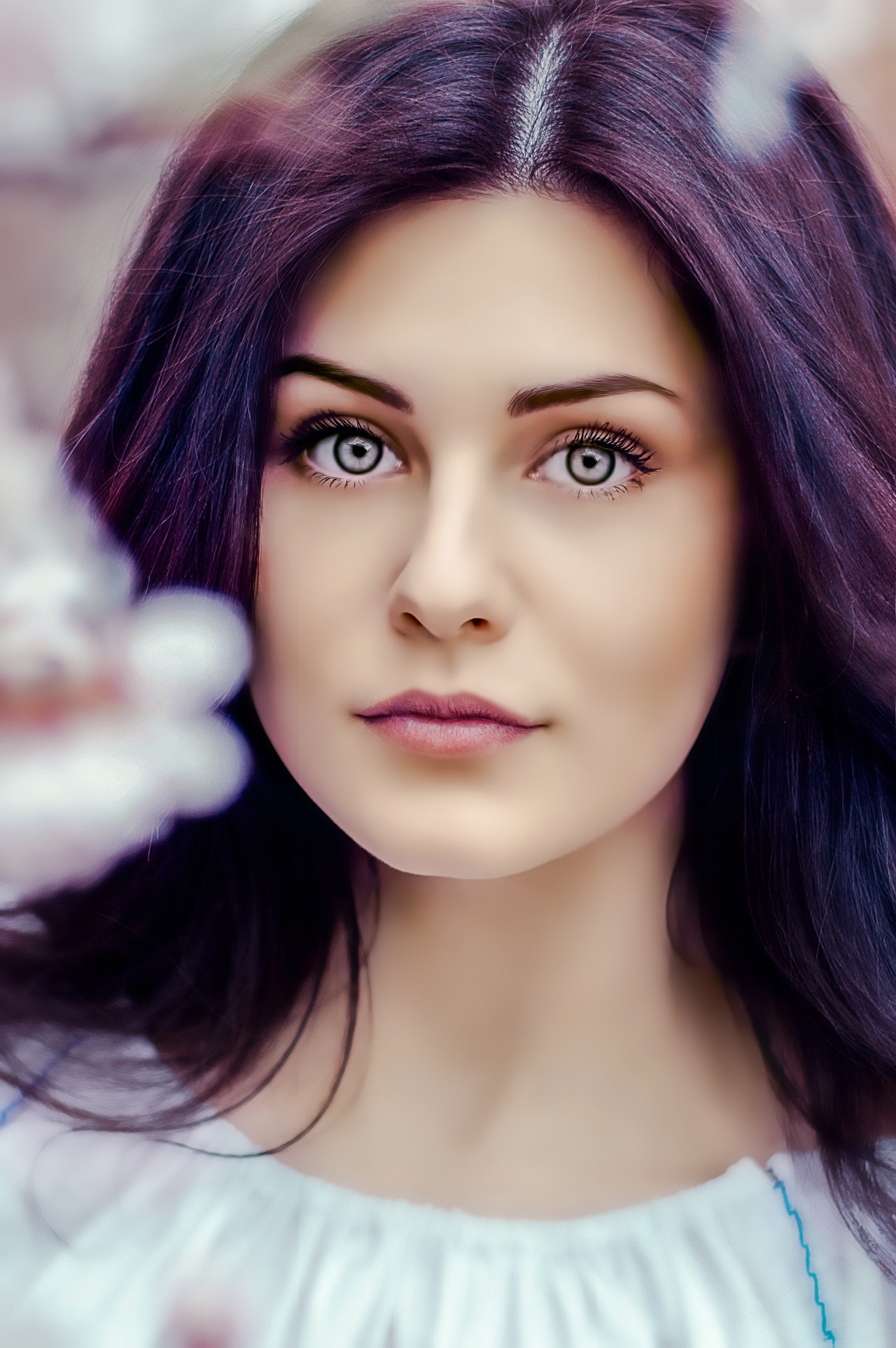 Individuals with fair skin are typically more likely to be concerned with sun damage. This may be due to the fact that they suffer more frequently and easily from sunburns. People with this skin tone often suffer from sun spots and sun damage. These sun spots sometimes appear as large, unsightly freckles. One of the most effective ways of reducing these marks is acquiring IPL for sun damage from a reputable dermatologist.
Sun damage happens to skin when a severe sunburn harms the deep tissue of a fair skinned individual resulting in spotty discoloration. This type of pigmentation can be the most difficult type of discoloration to be treated in a topical manner.
IPL or Intense Pulsed Light is often used to treat sun spots, age spots, rosacea and other forms of skin discoloration. Often times this treatment is referred to as a photofacial or photorejuvenation. IPL works by heating up and destroying damaged skin cells with the darker pigmentation. The treatment is administered over the surface of the face, neck or chest through quick and powerful flashes of light.
Many patients that receive IPL for sun damage note seeing improvements in their skin after the first treatment. Each session lasts for 30-40 minutes. However, many dermatologists administering the treatment recommend at least 2-4 sessions at the frequency of 3-4 weeks apart. The time period between sessions is to allow the skin cells the opportunity to rise to the surface of the skin to flake off. Ongoing maintenance of the treatment is recommended to take place twice per year. In addition, a daily sunscreen should be used on the treated areas.
If you are tired of sun spots and are wanting to find out more about IPL for sun damage, connect with us today by calling 972-661-5476 or request an appointment online.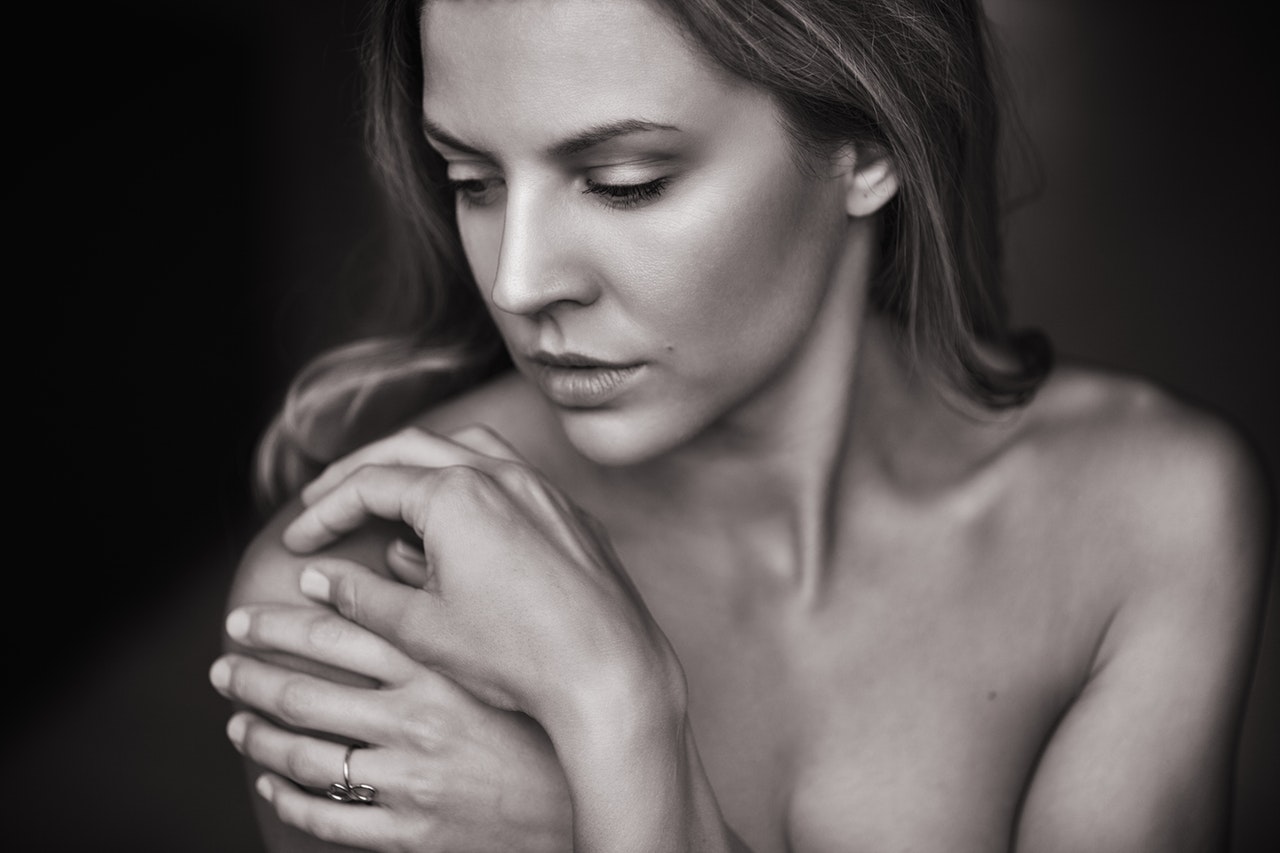 Whether we like it or not, our skin is going to age at some point in our lives. That means that with time and sun exposure we will likely develop unflattering wrinkles. Knox Dermatology is the leader in Dallas Fractional Laser Treatment methods, but what does that mean for you and your skin?
Why choose a fractional laser treatment?
You may have never heard of fractional laser treatments, but it's benefits could be saving you time and a future of aged skin. The treatment works by emitting laser energy in small microscopic columns into the skin. These lasers help with the production of collagen, which is located in the lower layers of the skin. Over time the skin will see an inadequate amount of collagen, eventually becoming loose.
What are the benefits these treatments?
Fractional laser treatments have several outstanding benefits. Some of which include minimizing sun damage, developing more youthful skin, and improving your skin's texture.  It is important to keep in mind that although you will see some immediate benefits, the reproduction of collagen may take some time to fully generate in order to give you those long lasting effects.
When is the right time to get Fractional laser treatments?
Right now! It is ideal to take advantage of the chilly weather if you are considering Dallas fractional laser treatments due to the lack of sunlight. Avoiding strong UV lights or sunlight allows for a better and faster healing process for your skin.
Give us a call at 972-661-5476 to request your appointment today and be sure to check out our blog to see more helpful tips on how to keep your skin feeling young and wrinkle free this holiday season.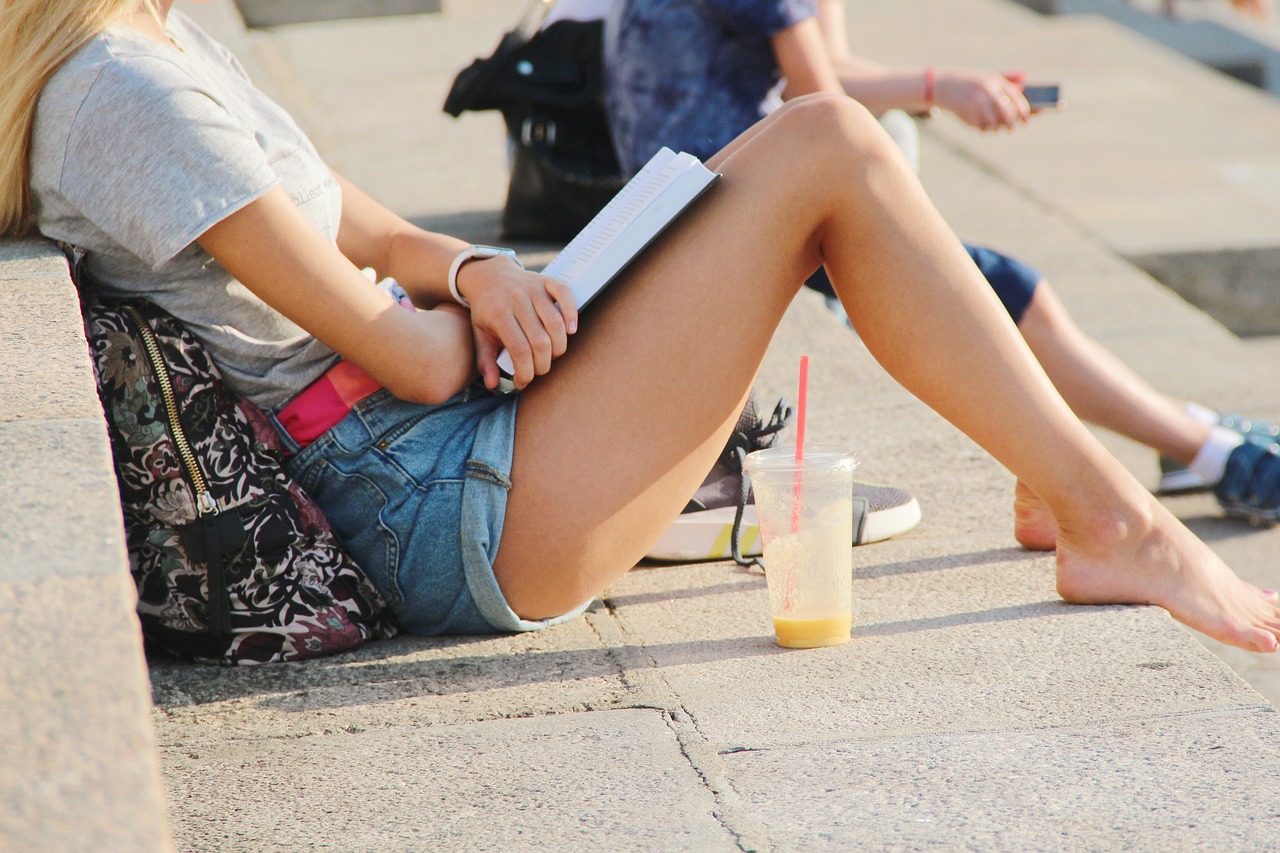 Your time is valuable. You try your best to save time by using apps, curbside grocery pickup, dry cleaning delivery and so much more. But, have you ever thought of how much time you spend on small lifestyle tasks?
The average woman will spend 70 hours in her lifetime shaving her legs. That's almost 3 full days of just shaving your legs. Add in the time spent on your underarms, bikini area and any other bodily regions that your maintenance routine covers and the results are baffling! Now that we've convinced you that your time is worth it, when is the best time for laser hair removal?
The dreary, damp fall and the frigid winter temperatures are not often associated with bare skin. However, the fall and winter months are the best time for laser hair removal. This is mostly due to the convenience of avoiding the elements and processes that become necessary during the spring and summer time.
Before Treatment
The professional administering your treatment will advise on what restrictions to follow weeks before your treatment. Some physicians recommend that you avoid sunlight for approximately 4-6 weeks before you undergo a laser treatment. In addition to avoiding UV lights, you should refrain from waxing or tweezing hair for a period of time as well. However, shaving is very acceptable. In fact, it is recommended that you shave before your treatment in order to encourage new growth in the follicle.
After Treatment
Just as with pre-treatment, during your post-treatment care you should refrain from tweezing or waxing the treated hair. Taking proper precautions to avoid sun exposure is also a best practice for several weeks after the removal procedure.
If you are ready to make the investment to benefit your time, make your laser hair removal appointment today with Dr. Wooming by calling 972-661-5476 or request an appointment online.
Genetics, stress and hormonal changes are 3 of the top causes of hair loss or thinning in the average adult (male or female). Combatting these factors has been researched and developed for many years with varying options for different lifestyles. PRP for Hair Restoration has proven to be one of the top results for both men and women experiencing hair loss and are searching for a safe and non-invasive way to regrow their own hair. Although the treatments have only gained popularity within the past few years, they have already shown increasing results in arthritis and joint pain patients in stimulating new cell and blood vessel growth.
PRP (or Platelet-Rich Plasma) Hair Restoration Treatments start with a simple blood draw from the recipient. The blood is then spun through a centrifuge to separate the blood's plasma from the red blood cells. The plasma is then directly injected into the hairline of the scalp. The injected plasma contains white blood cells and platelets that contain growth factors. These growth factors stimulate the dormant hair follicles to promote new hair growth. PRP for hair restoration treatments typically take an hour and show the best results when they are performed once a month for four months. Most PRP hair restoration recipients typically see results within two to three months.
Dr. Wooming is thrilled that he is able to offer his patients this hair restoration solution. One of the most sought-after factors of PRP for hair restoration treatments is the fact that it is an all-natural solution to hair loss. All of the elements of the procedure come from your own body. This eliminates the need for harsh chemicals and expensive prescriptions.
If you are tired of your thinning hair or hair loss, make your PRP Hair Restoration appointment today with Dr. Wooming by calling 972-661-5476 or request an appointment online.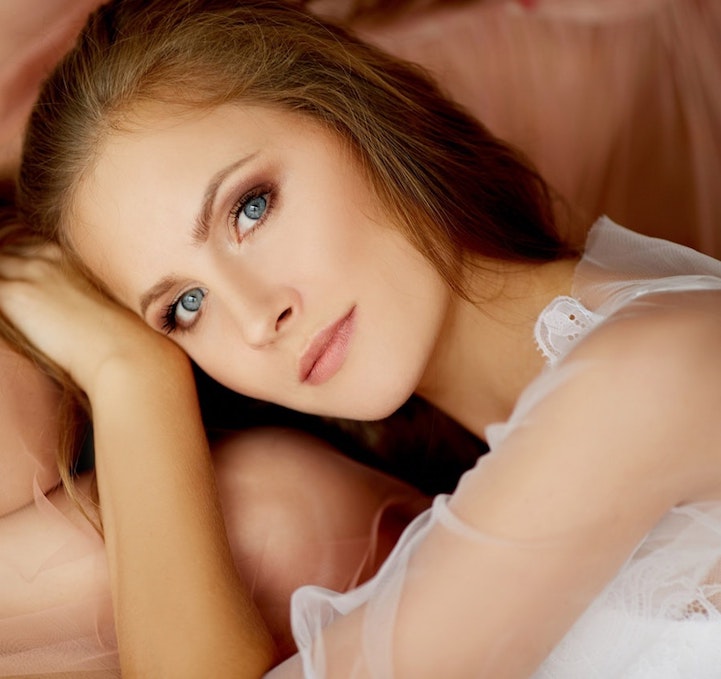 All of your favorite celebrities and socialites are on board with the hottest skin care treatment, micro-needling. Everyone from Jennifer Aniston to Kim Kardashian believe in micro-needling to reduce brown spots and wrinkles. Brad Pitt has even gotten in on the trend to reduce scarring. Micro-needling also has been known to treat stretch marks. While the treatment itself looks very intimidating, one of the major pros is that there is zero downtime! Read below to find out what other benefits come from Dallas micro-needling treatments:
Saying So Long to Your Biggest Skin Worries
Wrinkles, pigmentation, enlarged pores, rosacea, stretch marks and several types of scarring (burn, acne and surgical) can be unsightly and lower your confidence – especially when they are on your face. In addition to these skin issues, Dallas micro-needling treatments can also be used to treat Alopecia.
Boost Your Confidence with Your Own Collagen
For patients not quite ready to use fillers, Dallas micro-needling treatments can provide your complexion with smoother, younger looking skin and lips. This happens when tiny micro-needles penetrate the surface of a concentrated area to trigger the skin to heal itself, thus stimulating the production of collagen and giving it a more youthful, plumper appearance.
Almost Zero Down Time
Get in and get on with your day! The only down side to Dallas micro-needling treatments is slight redness immediately following the procedure. On average, the redness will go away completely within 24 hours. This of course will depend on the size of the needles used and the depth of the puncture.
Ready to put Dallas micro-needling treatments to the test? Make your appointment today with Dr. Wooming by calling 972-661-5476 or request an appointment online.